Bohemian event styling is here to stay in 2019, drawing inspiration from natural and earthy sources to create a beautifully unique colour palette. The boho look allows for a personalised theme which really works to represent a relaxed and laid back couple, sharing their personality and values with loved ones. For the bride, this often means a custom gown – incorporating silk, satin and feathers to bring her dream to life. Two piece wedding dresses are currently trending for the bride who is not afraid to sway away from a traditional dress. Images sourced from internet.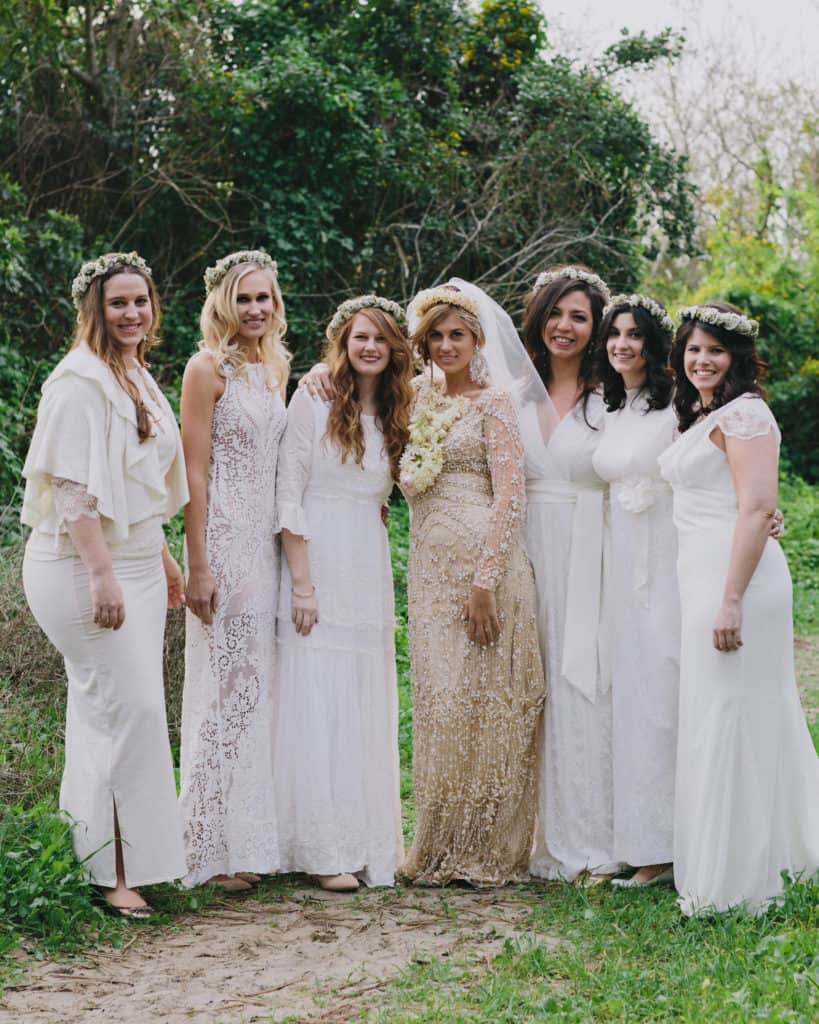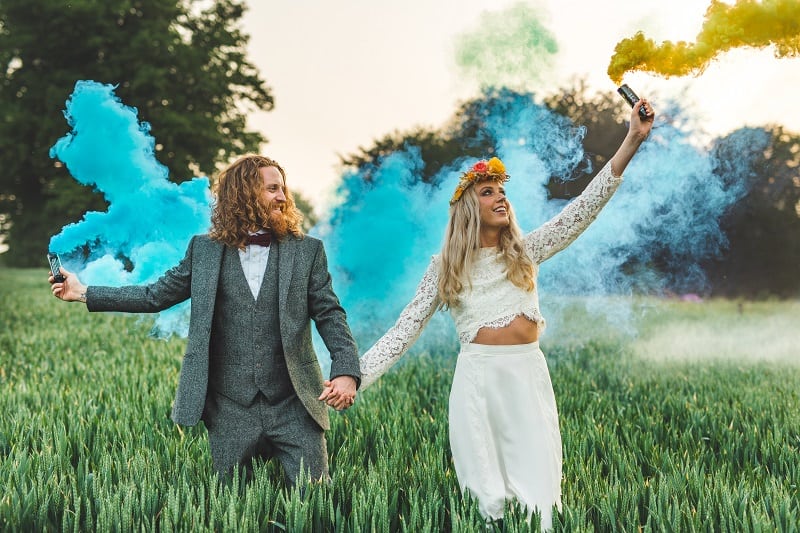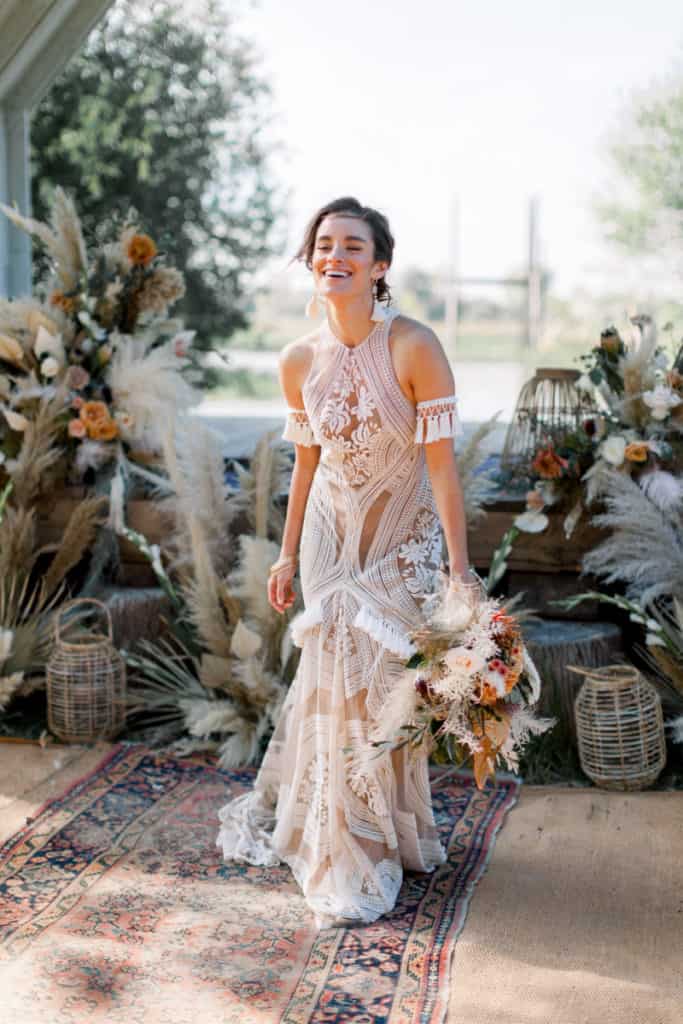 A neutral toned colour palette allows for one to incorporate and build upon with a bold accent colour to brighten the look. The blank canvas allows for creativity to flourish, capturing an overwhelming feeling of happiness. The use of earthy shades such as cappuccino, sand, burnt orange, dusty pink and sage, create a statement your guests won't forget.
The use of quirky textures and materials creates a look far from a white crisp display, bringing to life a unique, yet elegant look. Timbers and Bamboo along with any natural items creates a statement when partnered with stunning floral, greenery or dried foliage – which is particularly useful in softening a look. By matching unexpected items together, an non-traditional statement is created, whilst still blending seamlessly with the colour palette and texture.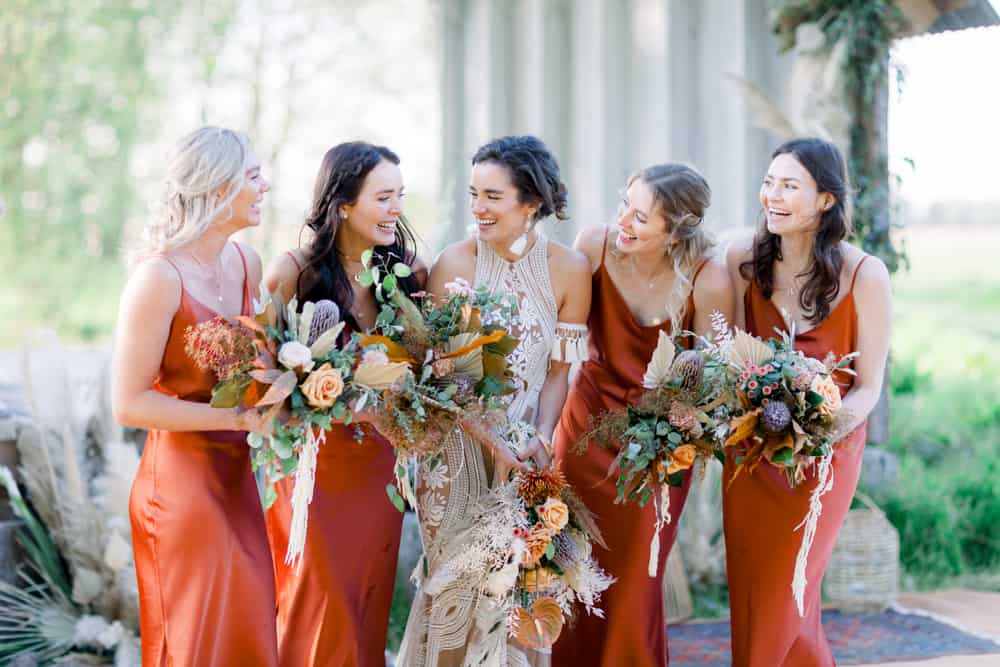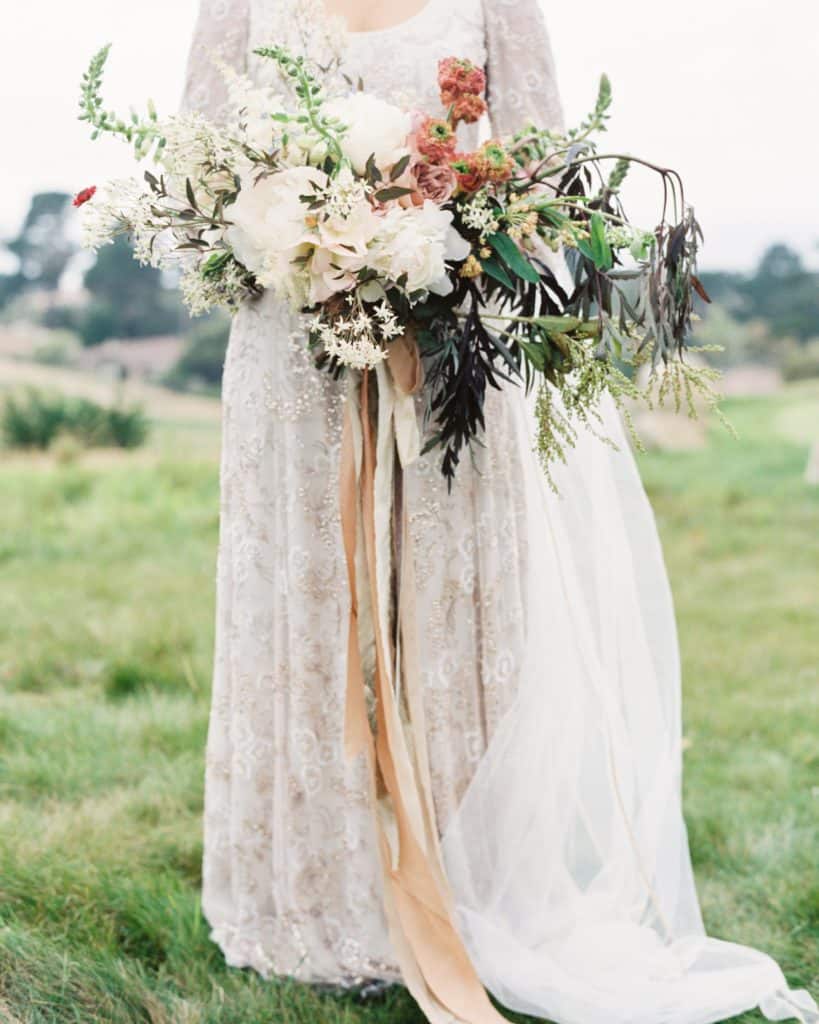 A natural outdoor wedding venue further reflects a vibrant ambiance for the big day, whether it's in woodland or by the water. By incorporating unique structures such as tents, teepee and marquees within the space, the vision of a whimsical bohemian wedding is really brought to life. Backdrops, lanterns, woven décor and wall hangings further complement the Moroccan edge look.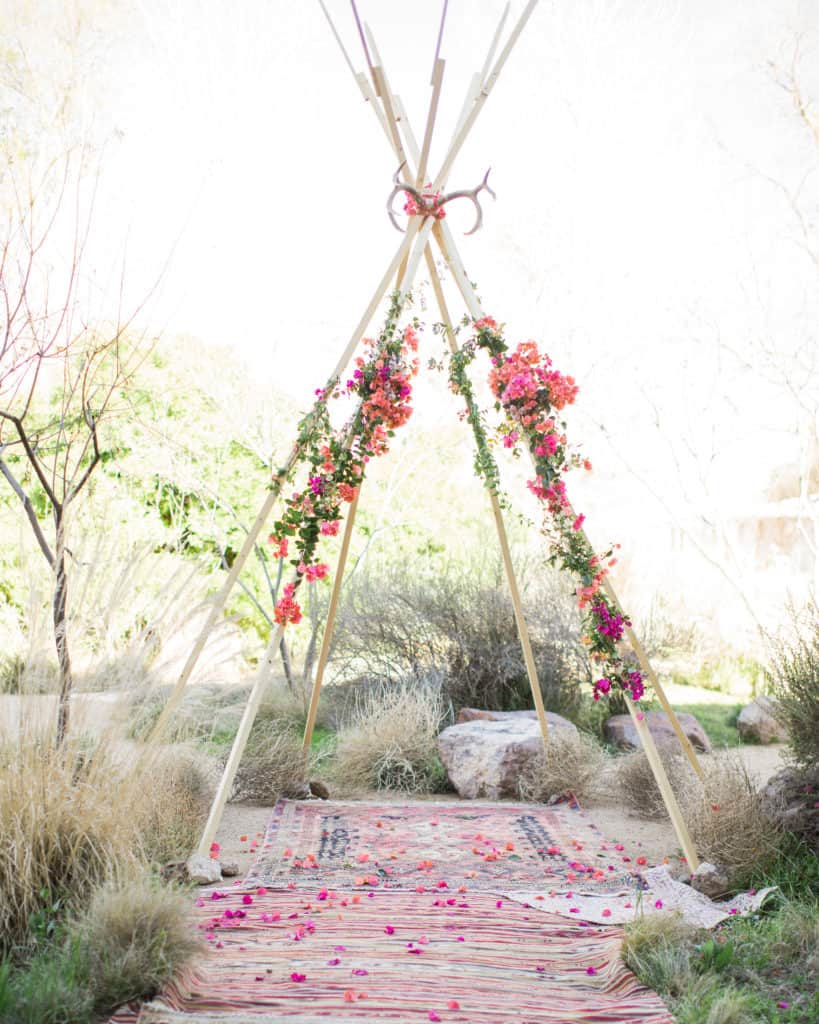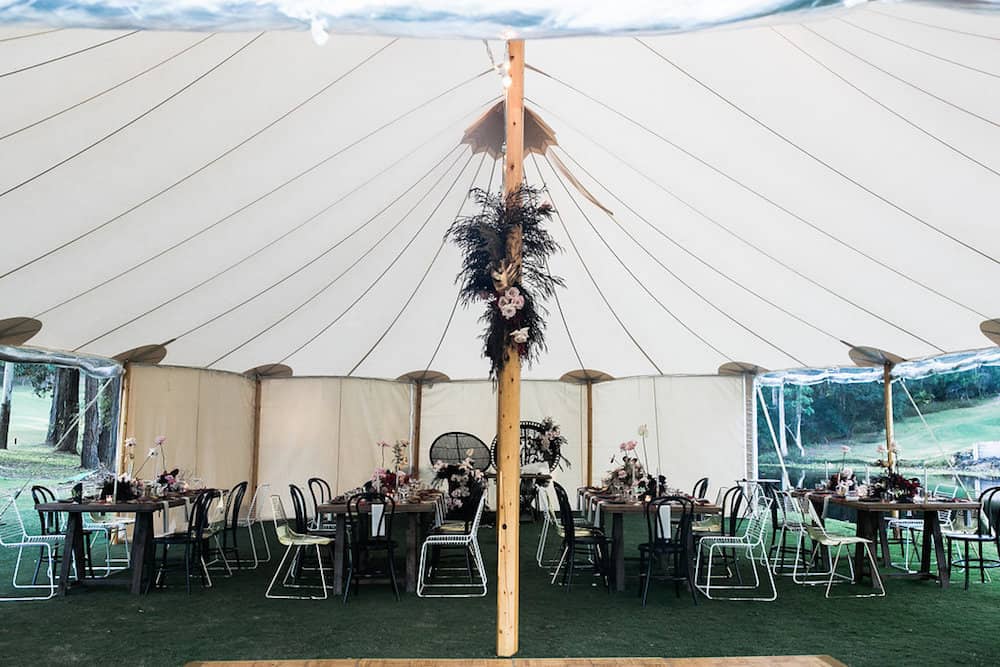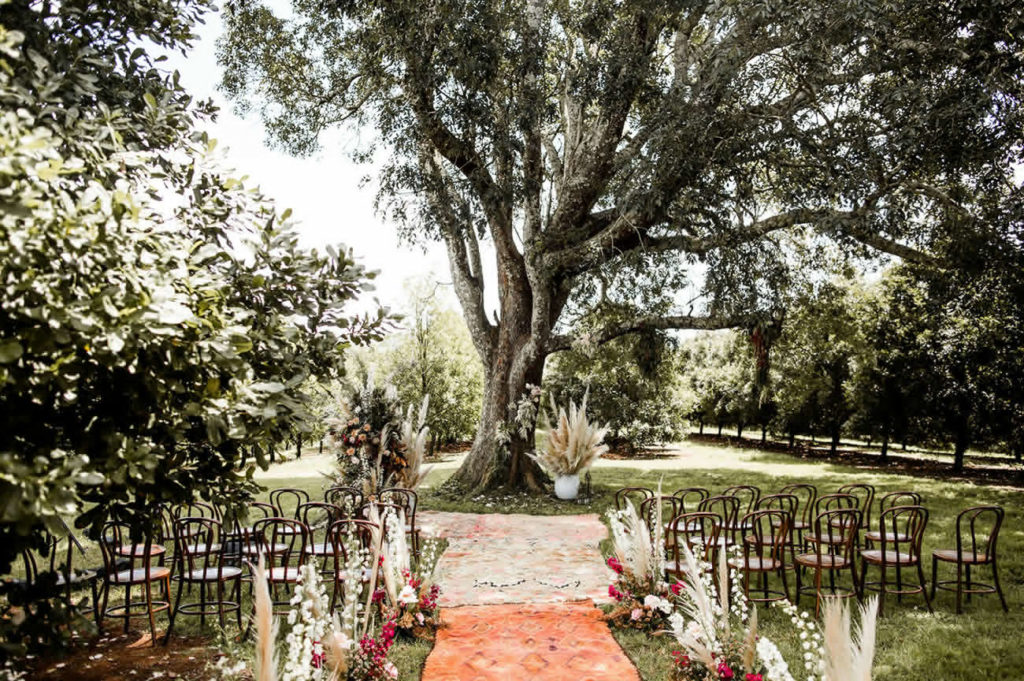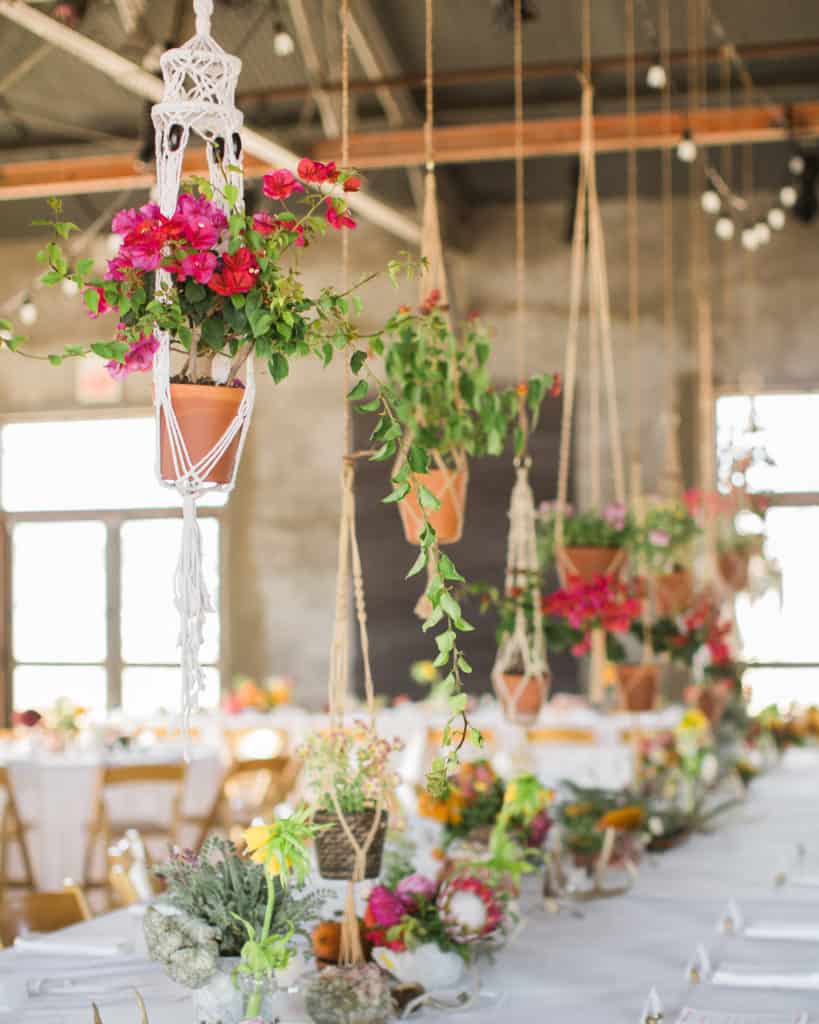 The trending grazing table aligns perfectly with a bohemian theme, giving your guests a taste into your dream wedding day. The 'messy look' reflects the laid back theme, additionally incorporating foliage and crystal glassware to complement the effortlessly picturesque look.