Fine Art invitations incorporate a traditional, old fashion, rustic look with a modern flair by paying close attention to detail. An invitation, though simple has a lot to offer and often captures and displays a hint of what is to come for the event. The colours and theme of the invite can disclose a vibe which the event is inspired by. A popular addition to an invitation is the use of a handmade drawing of the location, or more traditionally a site map. This can often entice attendees into wanting to know more.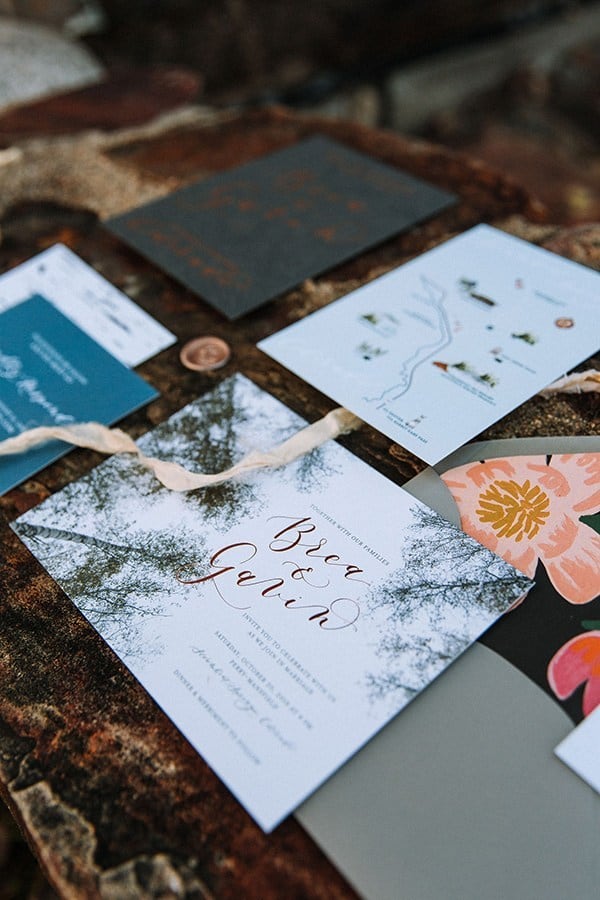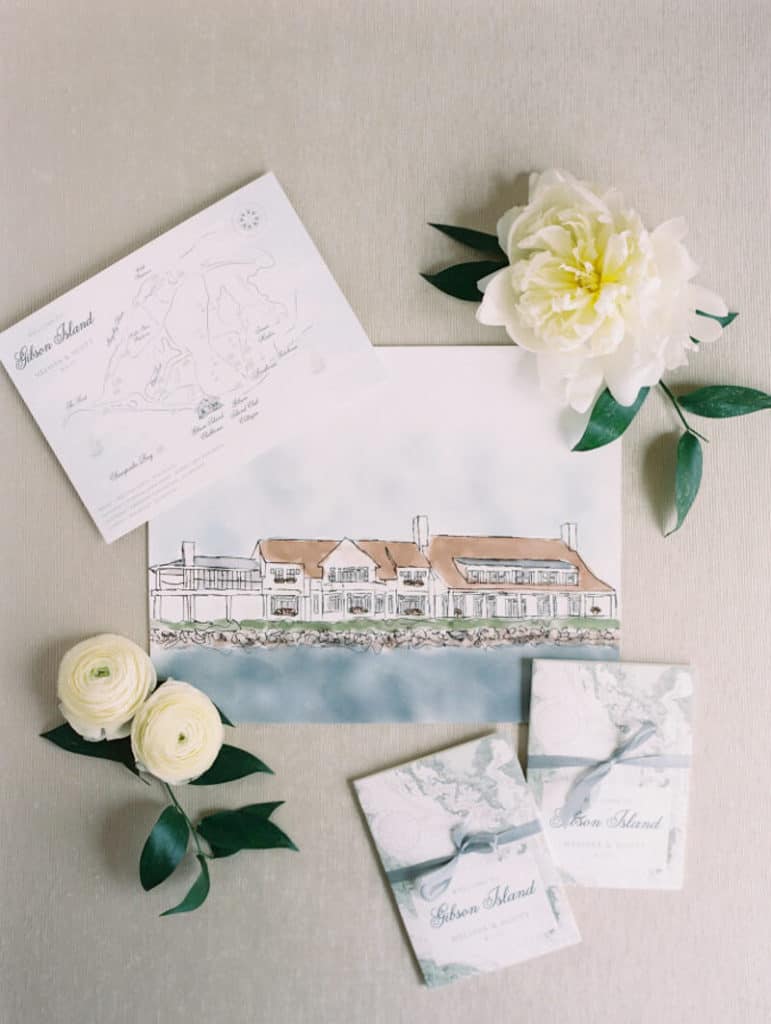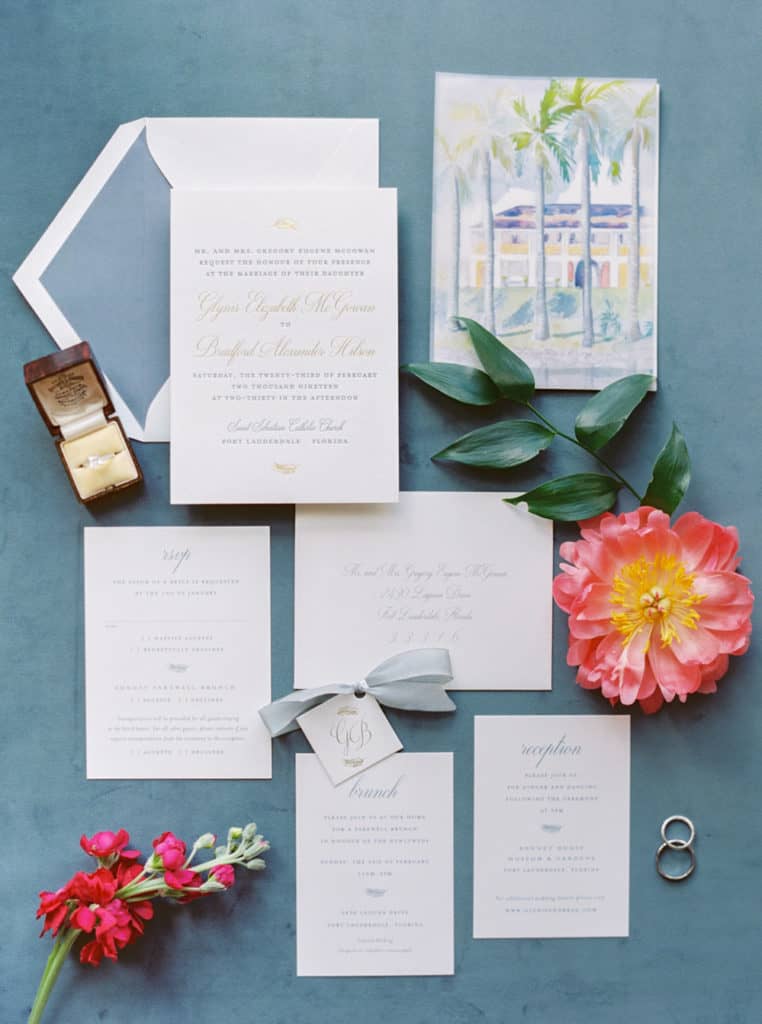 A fine art wedding invitation acts as a guide for the rest of the event, details flowing on from the colour and tone to determine features found throughout the event space including menu's, name cards, floral, right down to matching cutlery. This can be seen through the deep green and gold colour palette which illustrates a vineyard or forest setting. The colour statement demands simplistic additions of minimal writing and detail to achieve a bold, sophisticated look.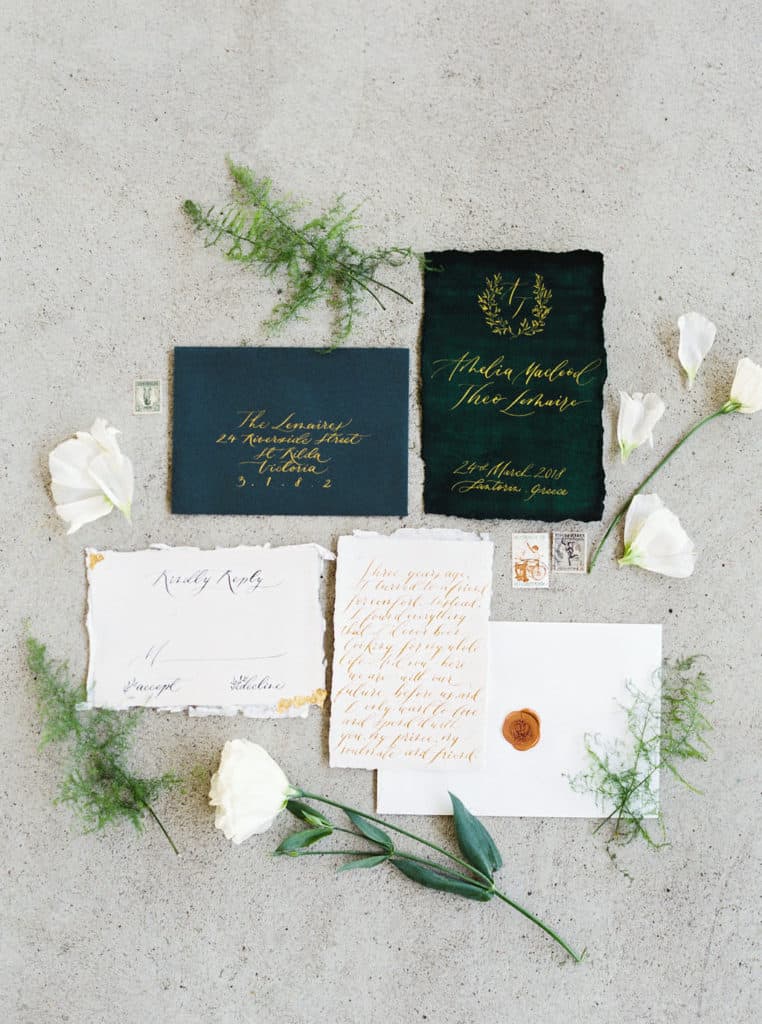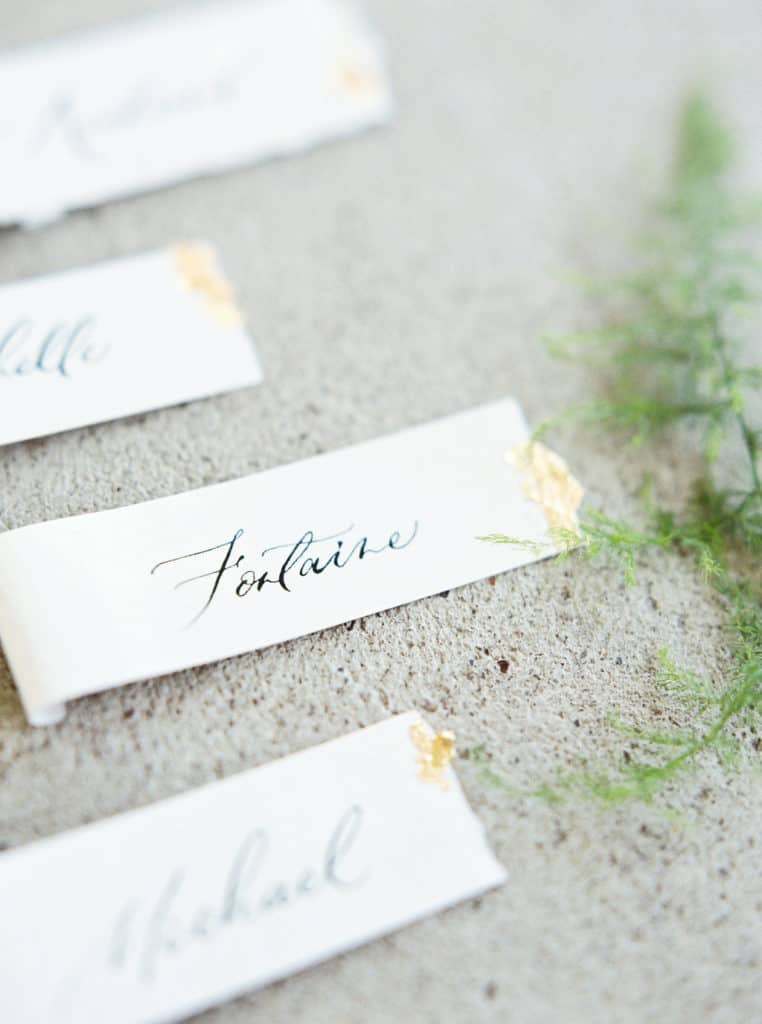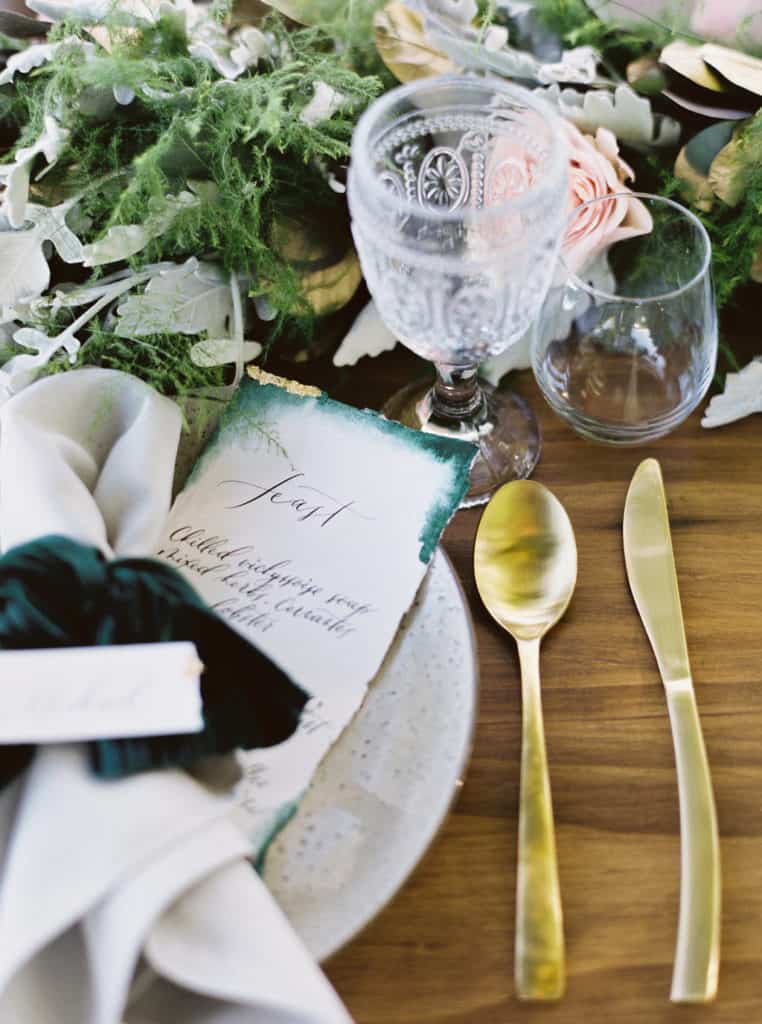 A teal and gold colour combination detailed on a handmade paper invite creates a seamless costal palette. Neutral toned illustrations applied through calligraphy flows creating an ocean like look. The addition of greenery or floral illustration further reinforces the costal theme.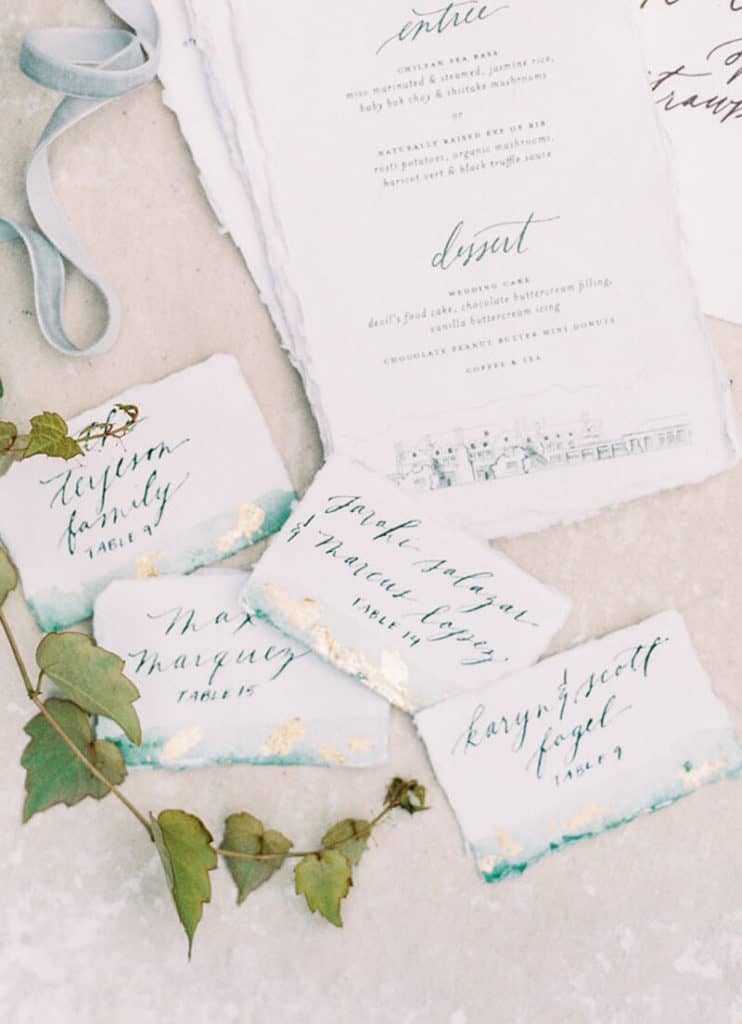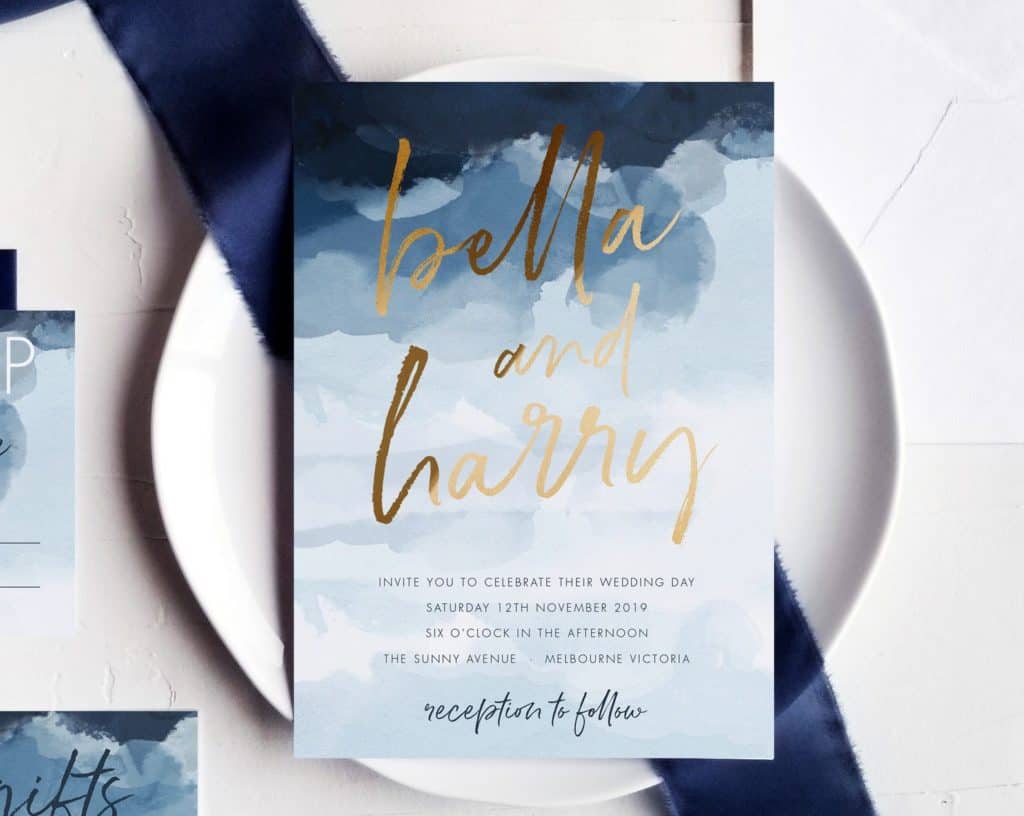 The benefit of Fine art invitations is there are two looks which can be achieved. A uniform structure where each invitation is mirrored with splatter ink or swirls to leave a classy, old fashioned look. On the other hand there is space for complete freedom, for each invitation to be personalised, achieved through hand written detail with an elegant and graceful style. All follow the same though have their own individual flair.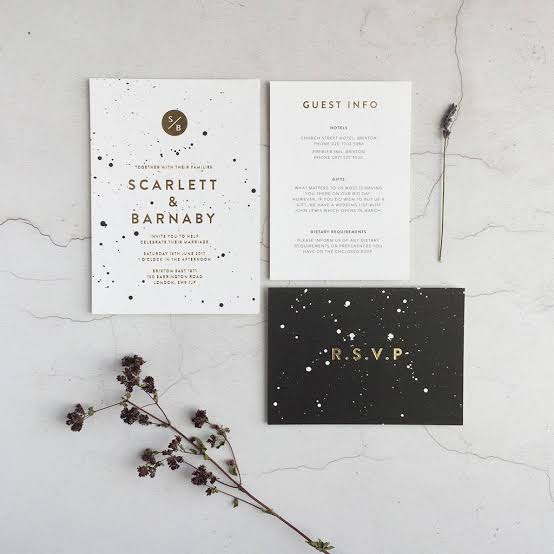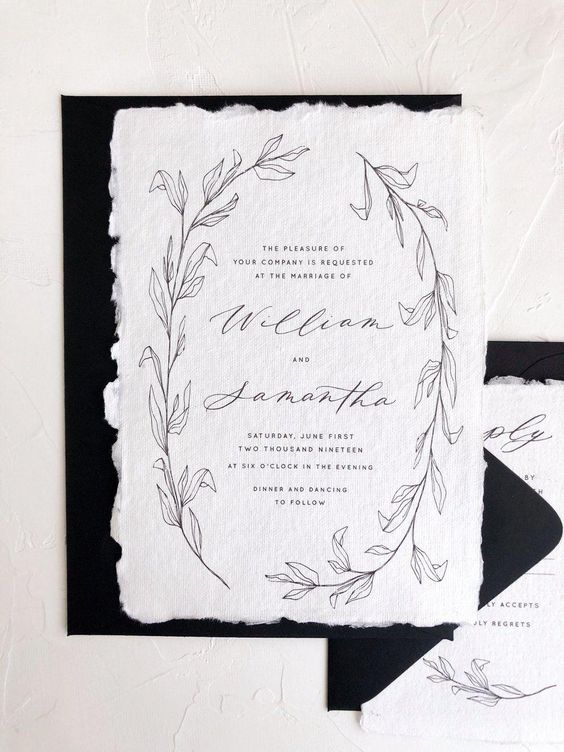 A popular addition is the on trend Vellum Wax Seals which adds a unique dimension to a traditional envelope of Fine Art. The use of colour and design creates a modern spin on a customary item. Aesthetically, the wax seal is best partnered with a dark toned envelope to highlight the wax seal. The seal can be personalised for each occasion with colour, design and level of transparency.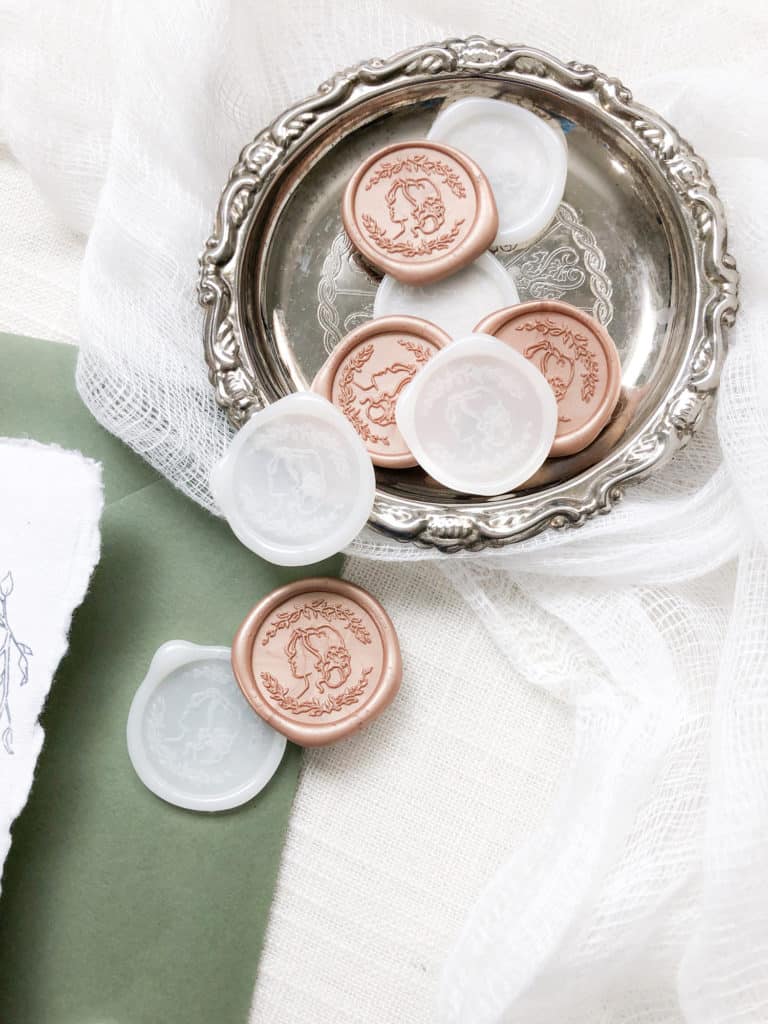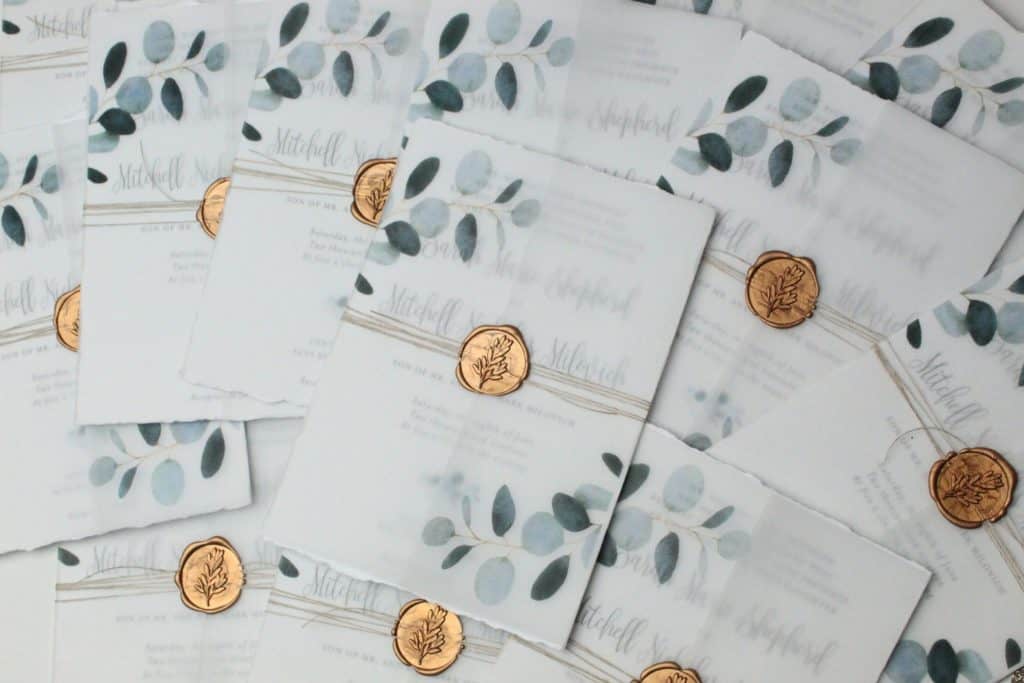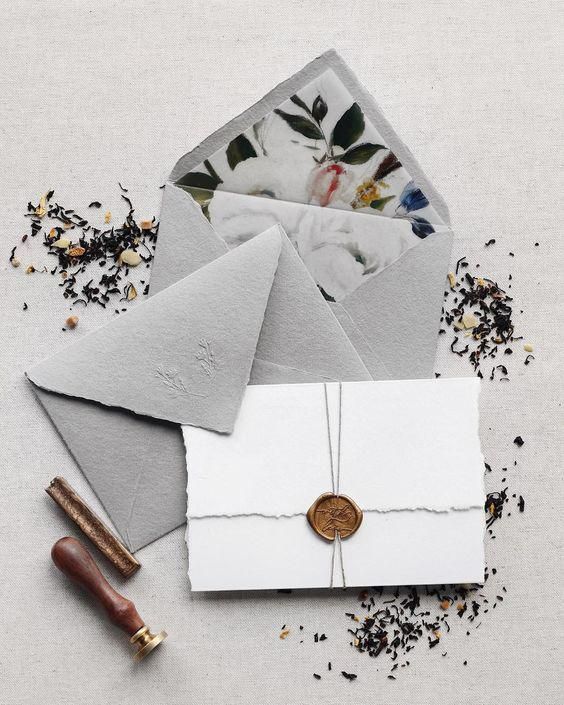 *It should be noted that images are not our own, sourced from pinterest